Integrative Clinical Team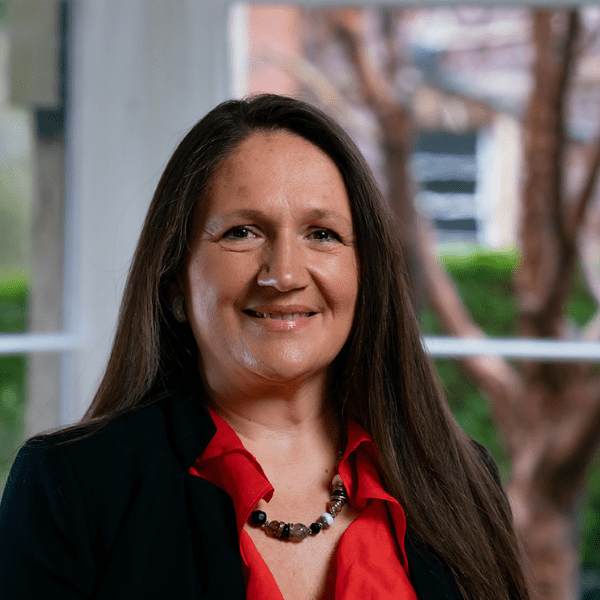 Dr Elizabeth Thompson
Integrative Medicine Doctor
Dr. Elizabeth Thompson trained in Medicine at the University of Oxford and completed her clinical training at Guy's Hospital in London. Whilst training in Palliative Medicine to Consultant level, she also trained in a range of integrative approaches including Medical Homeopathy. In 2000 she was appointed as an NHS Consultant and Homeopathic Physician and set up an Integrative Cancer Care service at the University Hospital Bristol, and then went on to be Lead Clinician for the Bristol Homeopathic Hospital.
In 2014 she set up the National Centre for Integrative Medicine (NCIM) as a not-for-profit Community Interest Company, focusing on both clinical and education services, which includes a two-year Master's Level 7 Diploma in Integrative Healthcare. In 2019 she stepped out of the NHS to focus on her work as CEO of NCIM. She is passionate about supporting a transformation of healthcare towards a wellness and empowerment model that combines conventional, holistic and lifestyle approaches to support health and wellbeing, as well as creating diversity and choice for patients and practitioners.
She is a Council Member for the College of Medicine, for the European Society of Integrative Medicine, the Faculty of Homeopathy and the British Society of Integrative Oncology. She has also been President for the European Congress for Integrative Medicine (2021).
Along with her Membership of the Royal Colleges of Physicians, she also has a Doctor of Medicine Thesis from the University of Oxford, focusing on complex trial design and understanding placebo responses when investigating complementary approaches. She specialises in Integrative Cancer Care and Women's Health, including the use of Mistletoe Therapy.
GMC registration number: 3262577 
Find out more about our Clinical Services: Integrative Medicine Clinic, Medical Homeopathy and Mistletoe Therapy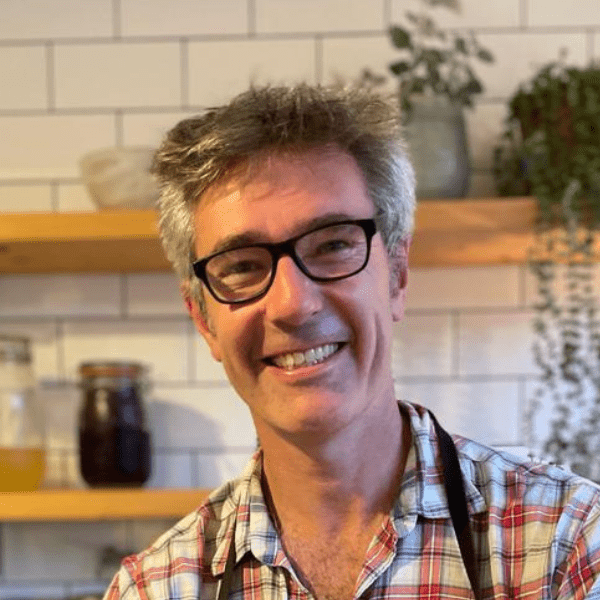 Dr Duncan Still
Integrative Medicine Doctor
Dr Duncan Still is part of both our Clinical, as well as our Education teams. He is the Education Development Lead for NCIM's academic portfolio, which includes the Master's Level 7 Diploma in Integrative Healthcare, IM Bitesize courses, Integrative Healthcare Forums and Student Choice Placements for the University of Bristol's Medical Undergraduates.
Duncan is also a GP and Holistic Doctor with an interest in Lifestyle Medicine (recognising the importance of Nutrition, Physical activity, Stress-Management and Sleep). His interest in health and wellbeing goes beyond the purely conventional, working within an Integrative Medicine Model which includes the health benefits of a range of holistic and lifestyle approaches. He has a particular interest in the role of Mind-Body interactions, Nature-based interventions, Breathwork, the Microbiome, Mindfulness, and more recently the emerging role of psychedelics, in achieving a fuller and deeper sense of health. His clinical experience also includes working with people affected by Cancer, having worked with Penny Brohn UK for over seven years as part of their Integrative Cancer Care team.
In his spare time, he is an enthusiastic forager and wild swimmer. He is also passionate about nutrition, food and fermenting, and often leads his colleagues on culinary adventures. Watch this space to learn more about his latest project 'Dr. Dunc's Unusually Good For You' range of Healthy Snacks!
GMC registration number: 7015935
Find out more about our Integrative Medicine Clinic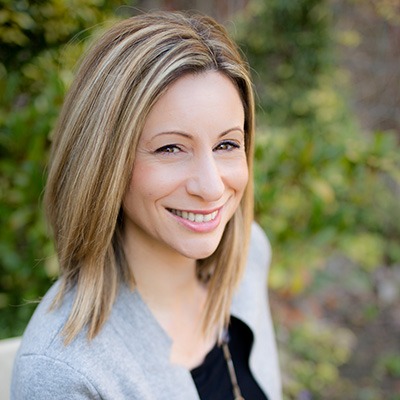 Kiriaki Marselou
Integrative Pharmacist
Kiriaki Marselou is a highly qualified pharmacist and a medicines expert, who is also trained in medical homeopathy, nutraceuticals and Mistletoe Therapy. Kiriaki also holds a post-graduate Diploma in Natural Health Products and is certified in Plant-based Nutrition from Winchester University.
Inspired by Hippocratic teachings, Kiriaki believes that lifestyle interventions and dietary measures can help enormously in the treatment of disease. She has a special interest in chronic inflammation and how this can lead to several diseases. Her clinics are aimed at restoring health, through a combination of nutritional supplements, an anti-inflammatory diet, and herbal or other natural remedies.
She often works with patients on prescription medicines, who would like to explore natural health options that are safe, and compatible with their conventional treatments. She currently divides her time between her holistic practice, tutoring newly qualified pharmacists, and being a mother of two lively children. She enjoys exercising outdoors and she loves preparing Mediterranean meals for her friends.
Find out more about our Clinical Services: Integrative Medicine Clinic, Medical Homeopathy and Mistletoe Therapy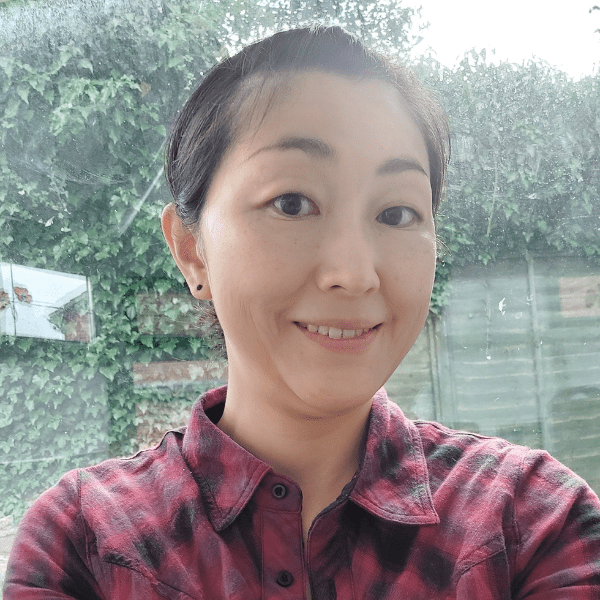 Dr Emi Maruo
Integrative Medicine Doctor
Dr Emi Maruo first qualified as a medical doctor in Japan where she specialised in diabetes care. She particularly enjoyed supporting her patients control their diabetes through lifestyle and dietary approaches alongside conventional treatments. Emi is also a registered doctor in the UK and has a broad range of professional experience in general medicine and psychiatry working in both the NHS and private hospitals.
Emi's experience of cultural and dietary differences in different countries, particularly Japan and the UK, strengthened her belief in the importance of a broader model of healthcare which supports physical, mental and emotional health.
Emi completed her 4-year training with NCIM to become a Member of the Faculty of Homeopathy (MFHom), adding Medical Homeopathy to her Integrative Medicine toolbox.
In her spare time Emi is a keen vegetable grower and as a food enthusiast she enjoys creating tasty and healthy recipes!
GMC Registration number: 7570139
Find out more about our Clinical Services: Integrative Medicine Clinic, and Medical Homeopathy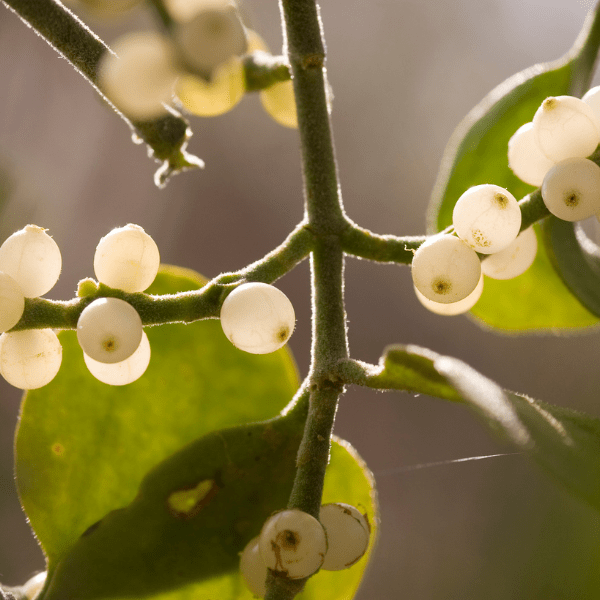 Dr Roger Smith
Integrative Medicine Doctor
Dr Roger Smith is an NHS doctor, who studied at St Bartholomew's and the Royal London Hospital Medical School and works in Supportive Care. He trained at the Royal London Hospital for Integrated Medicine and NCIM, where he gained a post-graduate Diploma in Integrative Medicine, and gained clinical experience at Glasgow NHS Centre for Integrative Care.
He is interested in conventional, holistic, and lifestyle approaches to support the health and well-being of patients with cancer and other long-term conditions. Roger contributes to articles for NCIM and support for the Mistletoe service. Please note that Dr Smith is unable to see patients residing in Devon and Somerset.
GMC registration number: 6160785
Find out more about our Clinical Services: Integrative Medicine Clinic, Medical Homeopathy and Mistletoe Therapy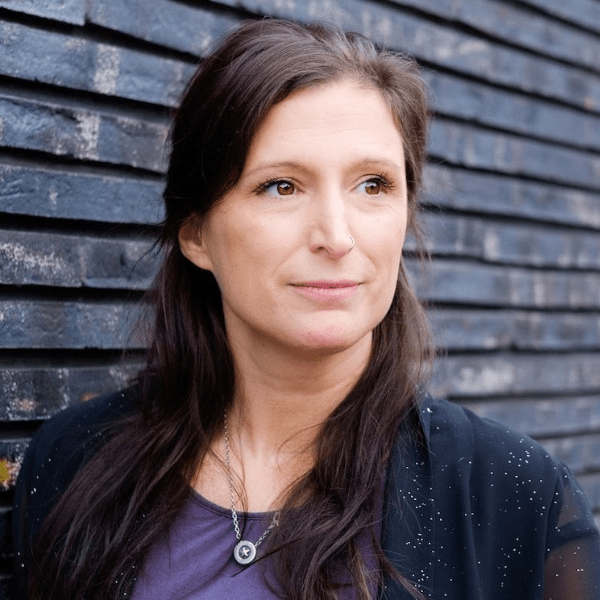 Dr Nikki

Chatfield


Clinical Hypnotherapist
Dr Nikki Curtis is part of both our Education and Clinical teams. Having completed the Master's Level 7 Diploma in Integrative Healthcare with NCIM, she is now one of our Core Tutors. She is an experienced NHS GP, Lifestyle Medicine Physician, Clinical Hypnotherapist, NLP Master Practitioner and Mindfulness teacher, and delivers a Clinical Hypnotherapy clinic for NCIM, specialsing in mental health (anxiety, depression, stress, phobias), chronic pain, insomnia, irritable bowel syndrome and supporting lifestyle change.
Finding that many of her clients struggle with significant overwhelm and don't know where to start, Dr Nikki will support you to identify important changes to your physical and mental habits. Then, using a combination of mind-body approaches, including hypnotherapy and mindfulness, will help support, motivate, and empower you to make a transformational difference in your life.
She lives in Kent with her family, three large dogs, 20 koi, three guinea pigs and a marine tank full of beautiful coral. She spends her time looking after them all, reading, diving when she can and always has a crochet project on the go.
GMC registration number: 6025382
Find out more about our Clinical Hypnotherapy Clinic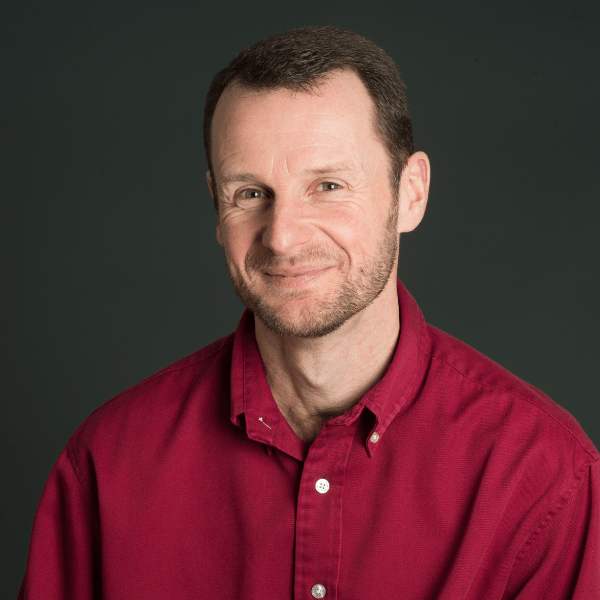 Chris Barker
Mindfulness Practitioner
Chris is NCIM's Mindfulness for Wellbeing Lead and also leads a national group supporting Mindfulness for Cancer teachers. He's a registered Mindfulness Teacher who graduated from The University of Exeter in 2020. Chris' main Mindfulness work is with those living with and beyond a cancer diagnosis. This includes family / carers also impacted by the diagnosis.

Originally a PE teacher, Chris discovered in 2012 how transformative mindfulness can be when he was a stressed Head of Department in a large secondary school. Seeing how much it had changed his life he now teaches school children mindfulness and leads international training courses for other schoolteachers to do likewise.

Chris has undertaken further training through Oxford University and the Mindful Eating Training Institute in California. This includes 'Mindful Eating' for those who experience yo-yo dieting or emotional / binge eating episodes as well as courses aimed at the over 55's who want to shift from languishing to flourishing in later life.

When undertaking 1-1 consultations online, Chris holds a space safe which allows difficult experiences to be shared. Drawing on a deep understanding of the principles of mindfulness, Chris offers insights into the mechanisms of suffering, as well as ways to skilfully work with this.

FInd out about our Mindfulness for Wellbeing workshops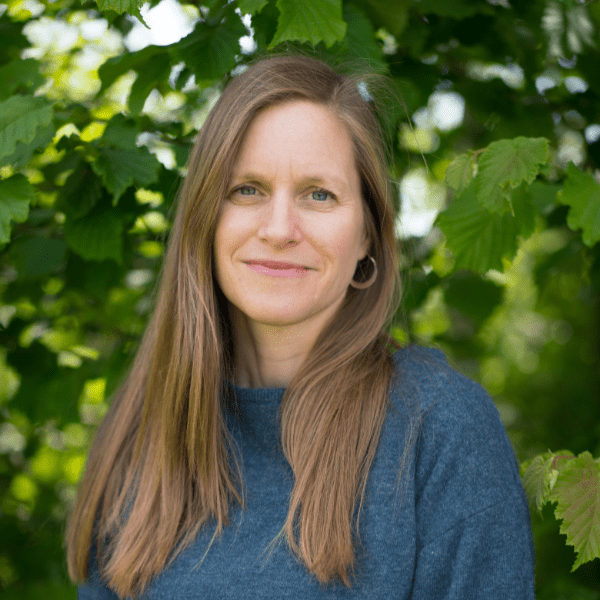 Anna Thomson
Nutritional Therapist
Anna Thomson Reg. Nutritionist BSc Nutr. Med. mBANT CNHC
Anna Thomson is NCIM's Nutrition for Wellbeing Lead. She's a registered Nutritional Therapist with a degree in Nutritional Medicine from the University of West London. Anna also holds a Master Practitioner Award in Eating Disorders & Obesity from the National Centre for Eating Disorders and has additional training in Intuitive Eating, Mindful Eating, Motivational Interviewing and Functional Imagery Training.
Anna works collaboratively with a client and focusses on small doable changes rather than a complete dietary overhaul to create sustainable long-lasting outcomes. Being able to work with and refer on to members of the NCIM team, offers a truly whole-person approach to health and wellbeing. She supports a wide range of conditions but has a particular interest in digestive issues, no-diet approaches to weight management, and emotional or disordered eating challenges. 
Anna is also the founding director of Nourishing Families CIC, a social enterprise that supports parents, children and young people build a positive relationship with food to nurture wellbeing. The organisation works in partnership with children's centres, schools, and social enterprises to deliver community nutrition and food education.
Find out about our Nutrition for Wellbeing service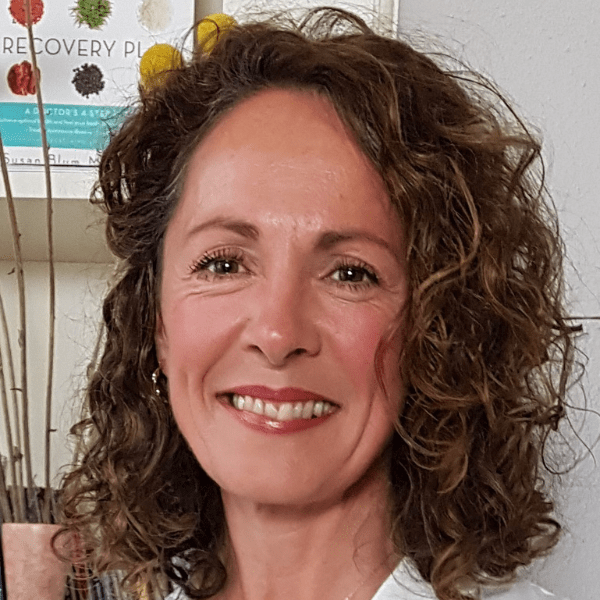 Audrey Dickinson
Nutritional Therapist
Audrey Dickinson Reg. Nutritionst DipNT, mNTOI
Audrey is a holistic nutritional therapist and food enthusiast, fascinated by the intricacies of the human body. She specializes in hormone and reproductive health, which includes taking a deep dive investigating the underlying root cause of these imbalances often related to gut health, thyroid health, and autoimmune conditions.  Audrey supports women to nourish themselves using natural foods, love and selfcare. 
When she's not coaching, Audrey loves to transform the veg she grows in her allotment into sensory experiences for the mind, body, and spirit.  She is a constant learner and believes in the power of natural medicine.
Find out about our Nutrition for Wellbeing service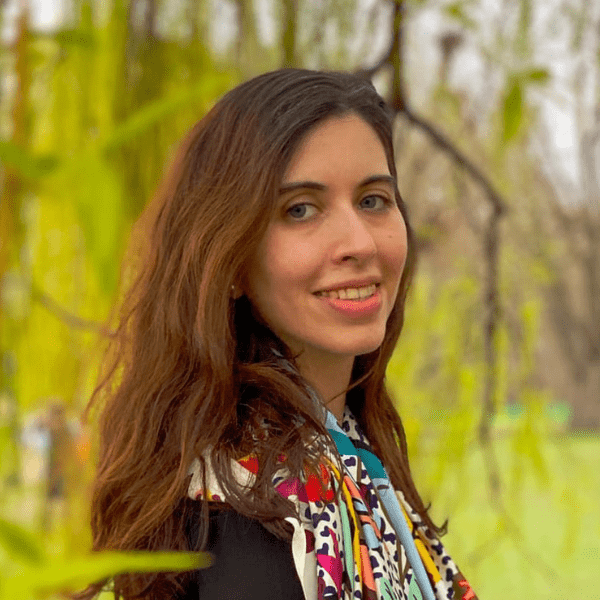 Bárbara Pereira 
Therapeutic Coach
BSc(Hons) Dip. Clin. Hyp. NLP. Coach.
Bárbara initially qualified as a Nuclear Medicine Technologist and has clinical experience in the NHS and neuroimaging research settings. She since retrained in Hypnotherapy, Neuro Linguistic Programming (NLP), and Life Coaching and holds a Master's level 7 Diploma in Integrative Healthcare with NCIM. She has a special interest in somatic approaches for emotional regulation, such as Emotional Freedom Technique (EFT) – also known as tapping.
Bárbara's approach is to empower her clients to deal with their health conditions, and focuses on the role and impact of their emotional landscape on their general health. The therapeutic time with her clients is dedicated to understanding their internal 'world map', preferences, values, and priorities towards their health, using that to define sustainable goals to work towards together as a team. With this collaborative approach, Bárbara has helped people dealing with chronic stress, anxiety, chronic pain, and irritable bowel syndrome.
As well as providing 1:1 support to clients, Bárbara is also interested in health promotion in local communities. In 2022 she was part of a charity funded project to support low-cost access to complementary therapies to the Grenfell community in London.
Bárbara lives in Bristol with her partner but often misses the sunshine and pops back to sunny Portugal to visit her family. She loves spending her active spare time travelling, hiking, and is a keen photographer. For her precious down-time breaks Bárbara enjoys meditating and she always keeps a good book nearby.
Kathryn Smith  
Holistic Massage Therapist
ITEC/MTI
Kathryn qualified in holistic massage and bodywork in 2001. She has been in private practice, including within different multidisciplinary settings, ever since and is registered with the Massage Training Institute.
Kathryn believes passionately in the therapeutic value of touch, and that holistic massage and bodywork can enable somebody to have a different experience of being in his/her/their body, by helping someone reconnect into the body as a resource, and (through all the evidence based benefits of massage) by supporting optimal health and wellbeing at any given moment for someone.
Kathryn has also taught with Bristol College of Massage and Bodywork, as well as supervising and training other practitioners. She continues to complete ongoing courses, including Emotional Processing and Somatic Trauma Therapy Training. Kathryn is a qualified Meditation Teacher with British School of Meditation and also holds a Certificate in Counselling Skills.
Outside of her work, Kathryn practices yoga, loves swimming in the sea, runs and sings in a band.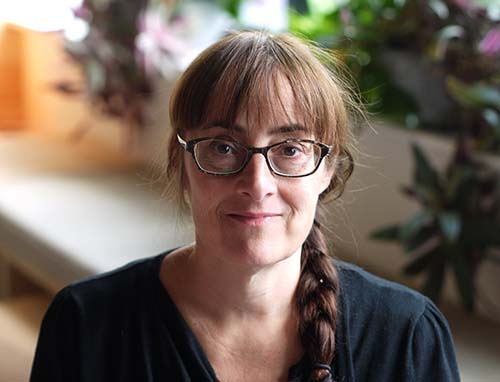 Dr Vivien Rolfe 
Academic Co-Director
Viv is part of our Education team, working as Academic Co-Director on NCIM's accredited master's Level 7 Diploma in Integrative Healthcare, as well as being Co-Project Lead for the Integrative Healthcare eLearning platform, run in partnership with the Health and Wellbeing Trust.
She is an experienced educator having taught science and healthcare in several UK universities; she is a National Teaching Fellow and Principal Fellow of the Higher Education Academy, awards that recognise her teaching skill and leadership.
Viv's research interests include how herbal medicines can benefit health and wellbeing. She has a background from working in industry in between her time at university. Her last role was Head of Research at Pukka Herbs Ltd, manufacturers of herbal teas and supplements, and before that, she worked in animal nutrition at Pedigree Petfoods. At Pukka she created university partnerships to explore how herbs such as Turmeric, Shatavari, Mushrooms and herbal teas can benefit human health. She has over 50 scientific publications and delivers talks and podcasts on the subject.
In 2023 she graduated with an MBA in Entrepreneurship from Edinburgh Napier University. She supports the NCIM Diploma business modules to help our learners grow their practices and understand the commercial landscape.
Alongside her NCIM work, Viv runs her company "Curiosity Research" [CuriosityResearch.uk] where she provides herbal, health and wellbeing research services, and helps individuals and small companies grow their entrepreneurial skills.
She lives in Gloucestershire with her husband and plays the saxophone in the Sisters of Swing Big Band in Bristol, and bands in her home town.
Find out about NCIM's Diploma in Integrative Healthcare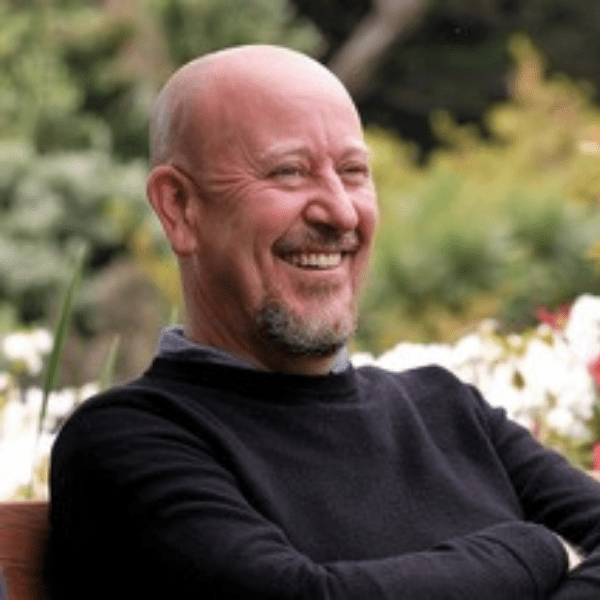 Dr Alastair Gray
Director of Online Learning & Modular Lead – Diploma in Integrative Healthcare
In addition to his role at NCIM, Alastair teaches at and heads up the academic, operations, course development, compliance research and learning technologies departments at the Academy of Homeopathy Education NYC | World.
He holds various consulting roles: academic (Endeavour College, Australia and College of Health and Homeopathy, NZ) as well as consulting to many organizations on homeopathic provings and e-learning world-wide. Prior, at Endeavour in Australia he was the National Academic e-learning Manager as well as heading up the homeopathy department, later the bioscience department. Other operational roles included the Campus Manager at the Sydney and Gold Coast campuses.
Alastair has lectured under and post-graduate Integrative Medicine, CAM, homeopathy and naturopathy for 22 years, including theory and philosophy, case taking and management, ethics, business practices and scope of practice. A regular forum and conference presenter worldwide he is the author of 23 books and numerous articles on primary research in natural medicine. Originally educated as an historian, he teaches the history of health, healing and medicine at schools, colleges and universities in multiple countries.
He is passionate about e-learning and educational technology in his academic and teaching work. He has completed a PhD at the University of Technology Sydney exploring the intersection of Education, CM and learning technologies. Clinical practice (30 years) remains a significant focus of his work with a practice that specializes in Anxiety, Drug and Alcohol compulsion and working with men. Alastair lives in Philadelphia with his wife Denise Straiges.
Find out about NCIM's Diploma in Integrative Healthcare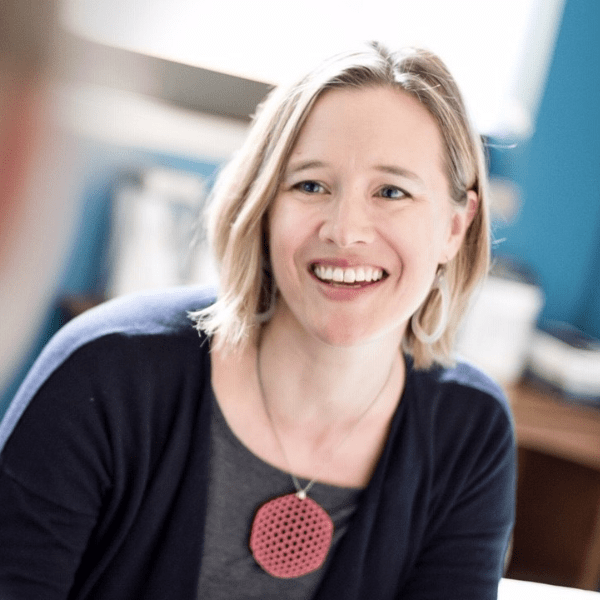 Megan Odell
Modular Lead – Diploma in Integrative Healthcare
Megan Odell (L.Ac., MScOM, MBAA) is a member of the British Acupuncture Association and Masters graduate of the American Academy of Acupuncture & Oriental Medicine, and has over the past decade, earned a reputation as one of the foremost practitioners in her field.
Serving for nearly a decade at the renowned Penny George Institute for Health & Healing, the largest hospital-based integrative medicine clinic in the USA, Megan has collaborated in the care of thousands of patients with diverse needs, working with GPs, Neurologists, Internal Medicine Physicians, Cardiologists, Pediatricians, Nurse Practitioners, Psychologists, Nutritionists, Chiropractors, and Massage Therapists.
Megan has a naturally gentle needling style that is especially helpful for people who might feel vulnerable or have a fear of needles. She meets each individual where they are, utilising whichever approaches and techniques will help most on their healing journey. This could include acupuncture, cupping, moxibustion, tui na (Chinese bodyworking), dietary therapy, and/or Chinese herbs.
Megan also studied Integrative Oncology with Memorial Sloan Kettering (USA), Foundations in Integrative Health with the National Center for Integrative Primary Healthcare (USA), and paediatric acupuncture with the renowned master, Julian Scott (UK).
Find out about NCIM's Diploma in Integrative Healthcare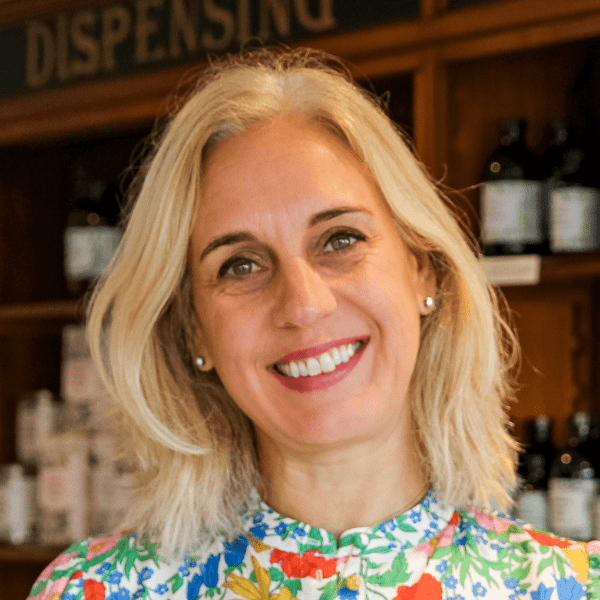 Dr Sally Moorcroft
Modular Lead – Diploma in Integrative Healthcare
Sally has 20 years of clinical experience in Integrative and Functional Medicine and is co-founder and clinical director of the Northern Centre of Integrative and Functional Medicine (NCIFM) in Lincolnshire. She runs a busy integrative medicine clinic and leads the team, and has a special interest in women's health, menopause, gut health and psychology.
A GMC registered doctor, she has a BSc (Hons) in Herbal Medicine, Medical Homeopathy (MFHom) and has training in Traditional Chinese Medicine, Aromatherapy, Medical Acupuncture, Bio-Identical Hormone Therapy and Natural Dessicated Thyroid therapy. She is a graduate of the IFM AFMCP (Applying Functional Medicine in Clinical Practice), has completed all IFM Advanced Practice Modules in Hormone Health, Cardiometabolic, Environmental Health, Bioenergetics, Immune and GI; and is currently working on IFM certification.
Sally is passionate about how effective the integrative medicine approach can be and has featured in Woman and Home, Natural Health, Health and Wellbeing, Channel 4, Health Radio UK and many online national magazines, blogs and podcasts. Lecturing nationally on women's health and integrative medicine she loves to share her decades of clinical experience and knowledge.
She is a member of the Institute of Functional Medicine, College of Phytotherapy, College of Medicine, British Menopause Society and Faculty of Homeopathy; and co-founder of Dr Sally's Botanicals range of organic herbal teas and wellness tonics and Chapel Yard Organics, Holt in Norfolk.
Find out about NCIM's Diploma in Integrative Healthcare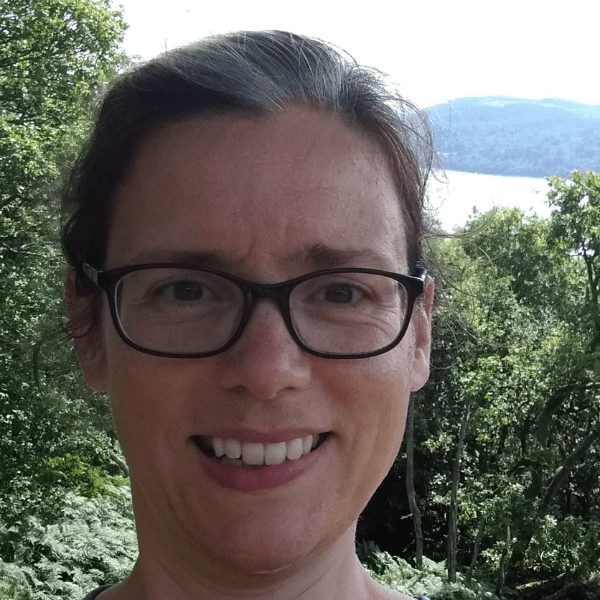 Dr Samantha Jugdev
Education Lead (Dentist) – PHCE / MFHom (Homeopathy)
Samantha qualified from the University of Bristol in 2001. She served her time in the army before taking some time off to have her first child and since then has worked as a dentist in private practice. She has interests in periodontics (gum disease) and how this affects our general health and how alternative therapies can help in general dental care.
Samantha gained her Membership to the Faculty of Homeopathy after extensive training and examinations in Dental Homeopathy. She is also trained to use hypnotherapy in the dental setting as well as acupuncture to help with gagging, relaxation and headaches.
Samantha spends some of her time teaching homeopathy to healthcare professionals and is also on the Faculty of Homeopathy Members' Committee and Chairperson for the British Homeopathic Dental Association.
GDC no. 79132
Find out about NCIM's Foundation and Advanced Homeopathy Training
Other members of the Education Team
profiled above in our Integrative Clinical Team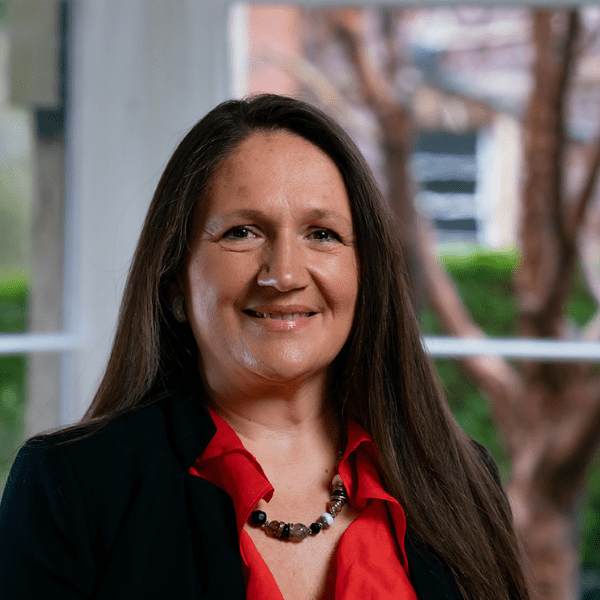 Dr Elizabeth Thompson
Adademic Director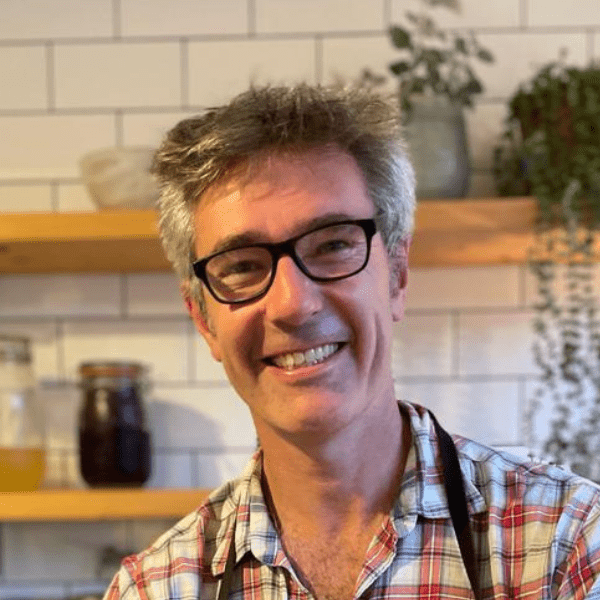 Dr Duncan Still
Modular Lead – Diploma in Integrative Healthcare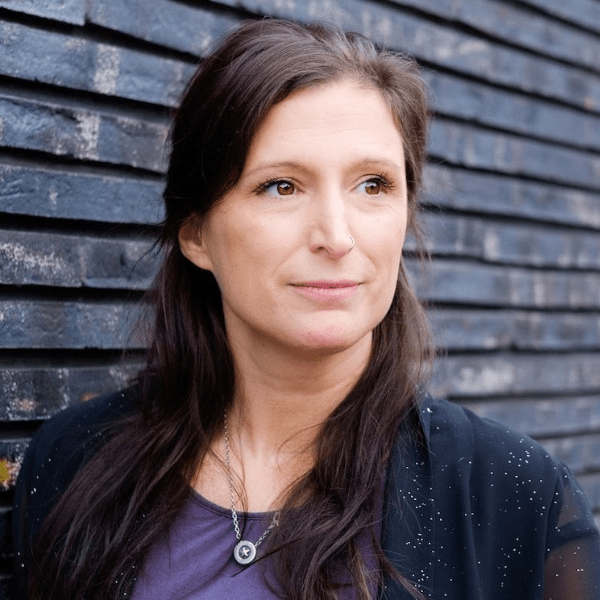 Dr Nikki

Chatfield
Modular Lead – Diploma in Integrative Healthcare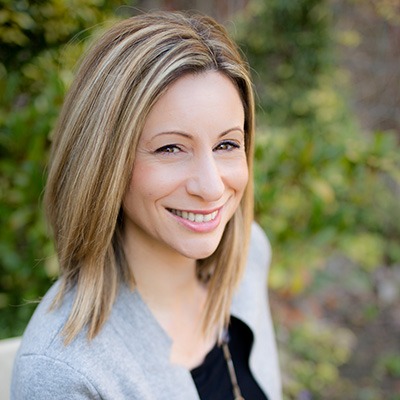 Kiriaki Marselou
Modular Lead – Diploma in Integrative Healthcare