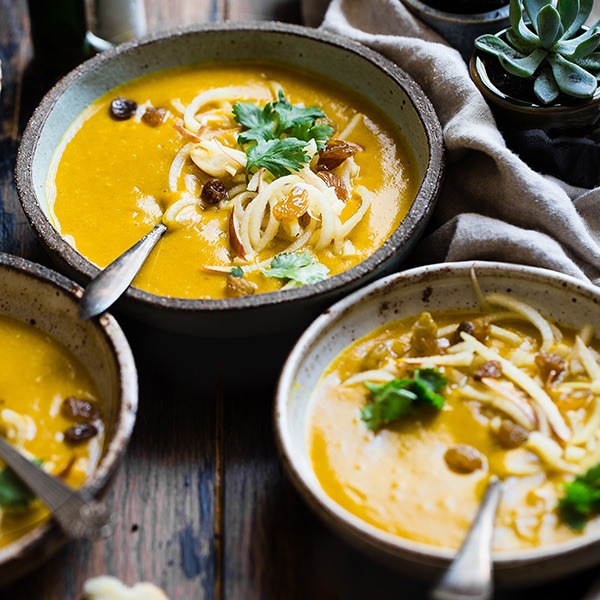 NCIM's Food for Wellbeing course provides practical, nutritional, psychological and medical input to improve wellbeing through healthy eating.
Coming soon: our next course will start in early 2019.
Who is the Food for Wellbeing course for?
This course aims to equip and inspire attendees to prepare and eat delicious food from scratch, and to review some of the obstacles that get in the way of making positive changes.
This course is for you if you want to learn more about the role of nutrition in your health and wellbeing and gain practical advice so that you come away with the tools you need to make positive changes.
The benefits of attending this course
This course has been developed by NCIM to make food a mainstream health offer to support a range of health-related problems.
We work with healthcare professionals such as psychologists, nutritionists and fitness experts to provide advice surrounding food and health.
You'll be learning from the experts and also learning 'by doing' so that you are confident in your own choices and skills when you are back at home.
What can you expect from this course?
The Food for Wellbeing course brings together practical tips around cooking healthy food from scratch; psychological expertise, to look at blocks to making healthy choices; as well as nutrition and medical knowledge to help us understand why food is so important for our health and wellbeing.
On this course you will also have the opportunity to find out more about the role of exercise in health and wellbeing, and how you can connect into the Food Network. Each week there will be a practical demonstration with local community food educators, a shared meal, and input from experts interested in non-drug approaches to health and wellbeing.
Our Food for Wellbeing team
Emmy Oldenbourg – Food for Wellbeing Lead
Frances Evans – NCIM Nutritionist
Dr Elizabeth Thompson – NCIM CEO & Holistic Doctor
Where is Food for Wellbeing delivered?
These courses are delivered at various locations across Bristol. We are planning our next course, starting early 2019 and will publicise the venue very soon.
Prices
We hope to announce a new course starting in early 2019 and prices will be published very soon.
"In terms of food preparation, during the Food for Wellbeing course, I have gone from 'chore' to 'explore'. Thank you."
course participant