Holistic Doctor and Pharmacist Team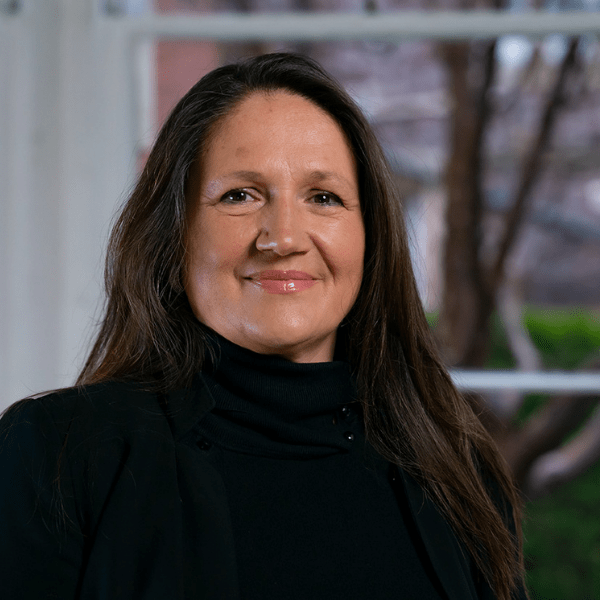 Dr Elizabeth Thompson
Holistic Doctor
Dr. Elizabeth Thompson trained in Medicine at the University of Oxford and completed her clinical training at Guy's Hospital in London. Whilst training in Palliative Medicine to Consultant level, she also trained in a range of integrative approaches including Medical Homeopathy. In 2000 she was appointed as an NHS Consultant and Homeopathic Physician and set up an Integrative Cancer Care service at the University Hospital Bristol, and then went on to be Lead Clinician for the Bristol Homeopathic Hospital.
In 2014 she set up the National Centre for Integrative Medicine (NCIM) as a not-for-profit Community Interest Company, focusing on both clinical and education services, which includes a two-year Master's Level 7 Diploma in Integrative Healthcare. In 2019 she stepped out of the NHS to focus on her work as CEO of NCIM. She is passionate about supporting a transformation of healthcare towards a wellness and empowerment model that combines conventional, holistic and lifestyle approaches to support health and wellbeing, as well as creating diversity and choice for patients and practitioners.
She is a Council Member for the College of Medicine, for the European Society of Integrative Medicine, the Faculty of Homeopathy and the British Society of Integrative Oncology. She has also been President for the European Congress for Integrative Medicine (2021). 
Along with the MRCP, she also has a DM Thesis from the University of Oxford, focusing on complex trial design and understanding placebo responses when investigating complementary approaches. She specialises in Integrative Cancer Care and Women's Health, including the use of Mistletoe Therapy. 
GMC registration number: 3262577 
Find out more about our Holistic Doctor and Pharmacist Service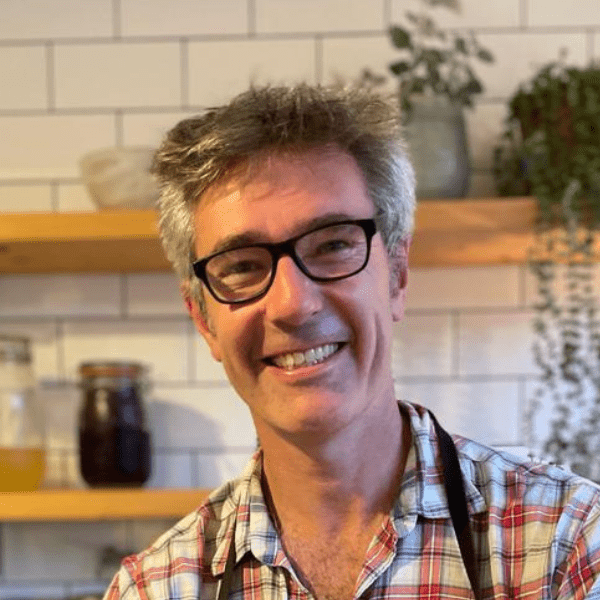 Dr Duncan Still
Holistic Doctor
Dr Duncan Still is part of both our Clinical, as well as our Education teams. He is the Education Development Lead for NCIM's academic portfolio, which includes the Master's Level 7 Diploma in Integrative Healthcare, IM Bitesize courses, Integrative Healthcare Forums and Student Choice Placements for the University of Bristol's Medical Undergraduates.
Duncan is also a GP and Holistic Doctor with an interest in Lifestyle Medicine (recognising the importance of Nutrition, Physical activity, Stress-Management and Sleep). His interest in health and wellbeing goes beyond the purely conventional, working within an Integrative Medicine Model which includes the health benefits of a range of holistic and lifestyle approaches. He has a particular interest in the role of Mind-Body interactions, Nature-based interventions, Breathwork, the Microbiome, Mindfulness, and more recently the emerging role of psychedelics, in achieving a fuller and deeper sense of health. His clinical experience also includes working with people affected by Cancer, having worked with Penny Brohn UK for over seven years as part of their Integrative Cancer Care team.
In his spare time, he is an enthusiastic forager and wild swimmer. He is also passionate about nutrition, food and fermenting, and often leads his colleagues on culinary adventures. Watch this space to learn more about his latest project 'Dr. Dunc's Unusually Good For You' range of Healthy Snacks!
GMC registration number: 7015935
Find out more about our Holistic Doctor and Pharmacist Service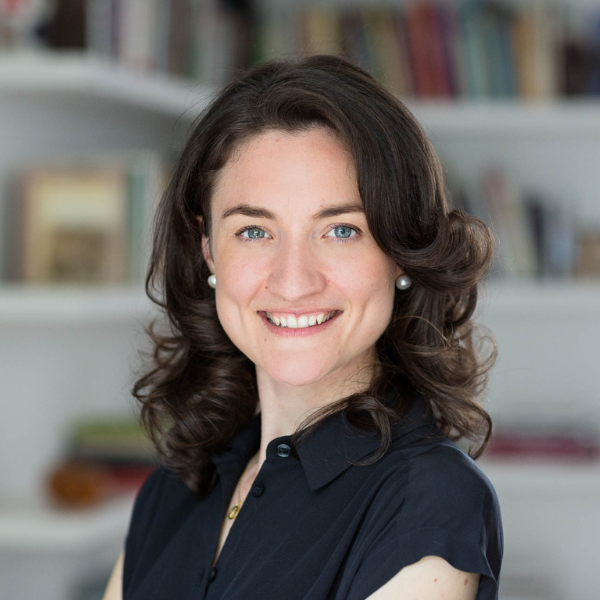 Dr Sally Bramley
Holistic Doctor (Functional Medicine)
Dr Bramley trained at Guy's & St Thomas' School of Medicine and has been working as a doctor in North London for the past 5 years. She believes in an approach to health that aligns with the individual's values and the life they dream of. 
She is trained in Functional and Integrative Medicine and is always curious about seeking the root-causes of a person's symptoms. 
She has a background in neuroscience, neuropsychology and mind-body medicine, and is a certified mindfulness teacher and HeartMath practitioner. 
She is also a qualified health coach with training in lifestyle medicine. Where indicated she offers other specialist techniques which have been proven to support people in becoming the happiest and healthiest versions of themselves.
GMC registration number: 7527197
Find out more about our Holistic Doctor and Pharmacist Service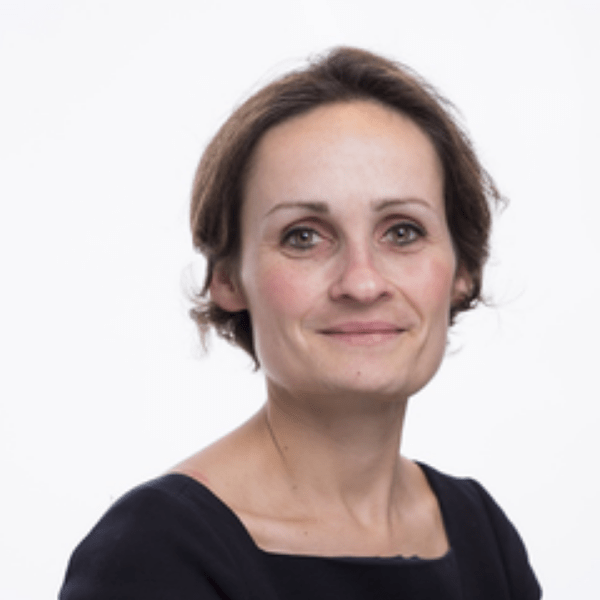 Dr Penny Kechagioglou
Holistic Doctor (Health and Wellbeing Coach, Functional Medicine)
Dr Penny Kechagioglou is a senior Consultant Clinical Oncologist in the NHS and private sector, specialising in Breast Cancer and she integrates the latest evidence-based medicine with complementary approaches to cancer care.
Penny has a passion for Integrative Medicine and has been trained as a Health and Wellbeing coach and as a Functional Medicine doctor with the Institute of Functional Medicine. She is committed to providing safe, effective and compassionate care to people with cancer, autoimmune and other chronic conditions such as diabetes and cardiovascular disease. Her goal is to support people reach their optimum health and wellbeing state and achieve their full potential, personally and professionally.
Dr Kechagioglou holds senior leadership roles in the NHS and has completed a Doctorate in Leadership and Innovation as well as Masters in Public Health and Health Promotion. Penny is the co-Chair of the British Society for Integrative Oncology and a Board Trustee member at Penny Brohn and CoppaFeel UK.
GMC registration number: 6074923
Find out more about our Holistic Doctor and Pharmacist Service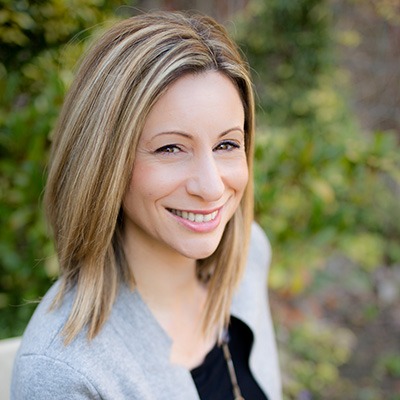 Kiriaki Marselou
Holistic Pharmacist
Kiriaki Marselou is a highly qualified pharmacist and a medicines expert, who is also trained in medical homeopathy and nutraceuticals. Kiriaki also holds a post-graduate Diploma in Natural Health Products and is certified in Plant-based Nutrition from Winchester University.
Inspired by Hippocratic teachings, Kiriaki believes that lifestyle interventions and dietary measures can help enormously in the treatment of disease. She has a special interest in chronic inflammation and how this can lead to several diseases. Her clinics are aimed at restoring health, through a combination of nutritional supplements, an anti-inflammatory diet, and herbal or other natural remedies.
She often works with patients on prescription medicines, who would like to explore natural health options that are safe, and compatible with their conventional treatments. She currently divides her time between her holistic practice, tutoring newly qualified pharmacists, and being a mother of two lively children. She enjoys exercising outdoors and she loves preparing Mediterranean meals for her friends.
Find out more about our Holistic Doctor and Pharmacist Service
Medical Homeopathy and Associate Therapy Team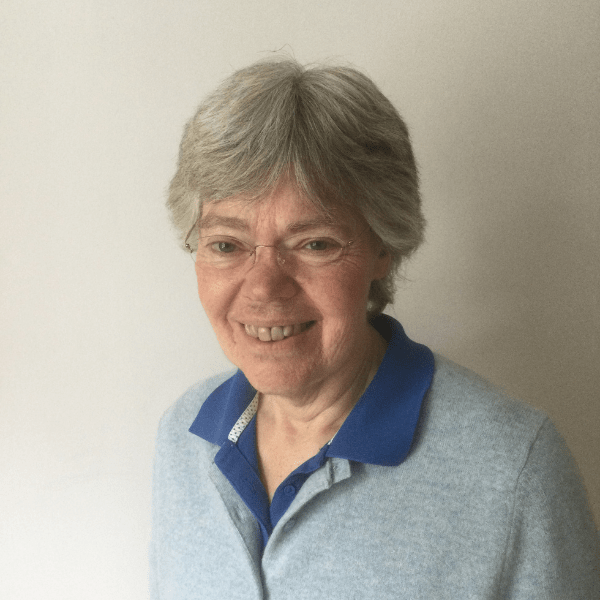 Dr Kathy Drewett
Medical Homeopath
Dr Kathy Drewett MRCGP, MBChB, DCH, has worked as a General Practitioner for many years and is a registered Medical Homeopath with the Faculty of Homeopathy in the UK.
Kathy now practises Medical Homeopathy at NCIM, offering online appointments via Zoom, Skype or telephone. 
GMC registration number: 2716673
Find out about our Medical Homeopathy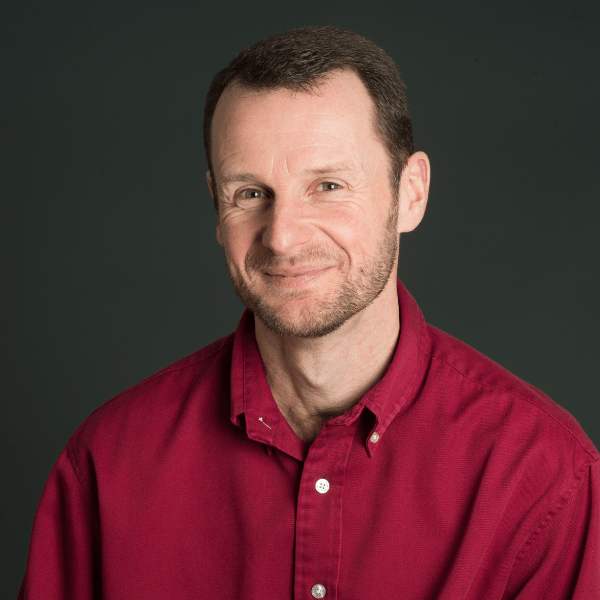 Chris Parker
Mindfulness for Wellbeing Lead
Chris is a registered Mindfulness Teacher who graduated from The University of Exeter in 2020. He leads Mindfulness at NCIM as well as a national group supporting Mindfulness for Cancer teachers. His main Mindfulness work is with those living with and beyond a cancer diagnosis. This includes family / carers also impacted by the diagnosis.

Originally a PE teacher, Chris discovered in 2012 how transformative mindfulness can be when he was a stressed Head of Department in a large secondary school. Seeing how much it had changed his life he now teaches school children mindfulness and leads international training courses for other schoolteachers to do likewise.

Chris has undertaken further training through Oxford University and the Mindful Eating Training Institute in California. This includes 'Mindful Eating' for those who experience yo-yo dieting or emotional / binge eating episodes as well as courses aimed at the over 55's who want to shift from languishing to flourishing in later life.

When undertaking 1-1 consultations online, Chris holds a space safe which allows difficult experiences to be shared. Drawing on a deep understanding of the principles of mindfulness, Chris offers insights into the mechanisms of suffering, as well as ways to skilfully work with this.

FInd out about our Mindfulness for Wellbeing workshops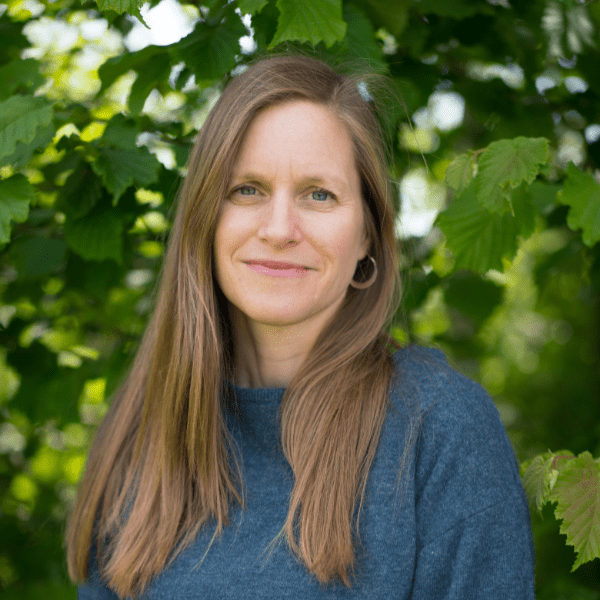 Anna Thomson
Nutrition for Wellbeing Lead
Anna Thomson Reg. Nutritionist BSc Nutr. Med. mBANT CNHC
Anna Thomson is a registered Nutritional Therapist with a degree in Nutritional Medicine from the University of West London. She also holds a Master Practitioner Award in Eating Disorders & Obesity from the National Centre for Eating Disorders and has additional training in Intuitive Eating, Mindful Eating, Motivational Interviewing and Functional Imagery Training.
Anna works collaboratively with a client and focusses on small doable changes rather than a complete dietary overhaul to create sustainable long-lasting outcomes. Being able to work with and refer on to members of the NCIM team, offers a truly whole-person approach to health and wellbeing. She supports a wide range of conditions but has a particular interest in digestive issues, no-diet approaches to weight management, and emotional or disordered eating challenges. 
Anna is also the founding director of Nourishing Families CIC, a social enterprise that supports parents, children and young people build a positive relationship with food to nurture wellbeing. The organisation works in partnership with children's centres, schools, and social enterprises to deliver community nutrition and food education.
Find out about our Nutrition for Wellbeing service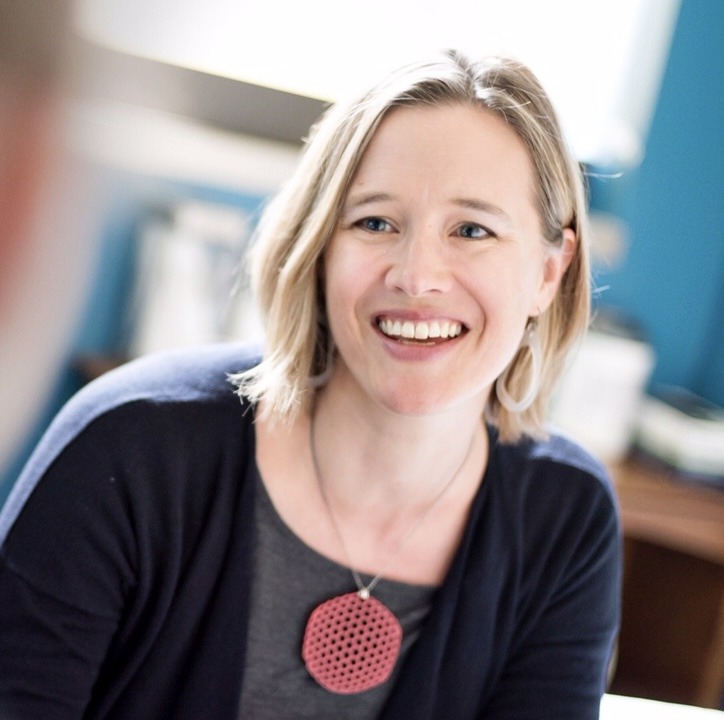 Megan Odell
Acupuncture & TCM Practitioner
Megan Odell (L.Ac., MScOM, MBAA) is a member of the British Acupuncture Association and Masters graduate of the American Academy of Acupuncture & Oriental Medicine, and has over the past decade, earned a reputation as one of the foremost practitioners in her field. 
Serving for nearly a decade at the renowned Penny George Institute for Health & Healing, the largest hospital-based integrative medicine clinic in the USA, Megan has collaborated in the care of thousands of patients with diverse needs, working with GPs, Neurologists, Internal Medicine Physicians, Cardiologists, Pediatricians, Nurse Practitioners, Psychologists, Nutritionists, Chiropractors, and Massage Therapists.
Megan has a naturally gentle needling style that is especially helpful for people who might feel vulnerable or have a fear of needles. She meets each individual where they are, utilising whichever approaches and techniques will help most on their healing journey. This could include acupuncture, cupping, moxibustion, tui na (Chinese bodyworking), dietary therapy, and/or Chinese herbs.
Megan also studied Integrative Oncology with Memorial Sloan Kettering (USA), Foundations in Integrative Health with the National Center for Integrative Primary Healthcare (USA), and pediatric acupuncture with the renowned master, Julian Scott (UK).
Find out about our Acupuncture and TCM treatments
Samasuri
Craniosacral Therapist
Samasuri delivers Craniosacral Therapy at NCIM, and completed her Foundation Diploma in Biodynamic Craniosacral Therapy at the Karuna institute in Devon from 2013 to 2015.
Further training includes a course on working with babies and children in 2015 and attending the Breath of Life conference in 2017. She has regular supervision and is a member of the CSTA and CNHC. She also works as a GP in Bristol under the name Dr Joanna Howes.
GMC registration number 4730532.
Find out about Craniosacral Therapy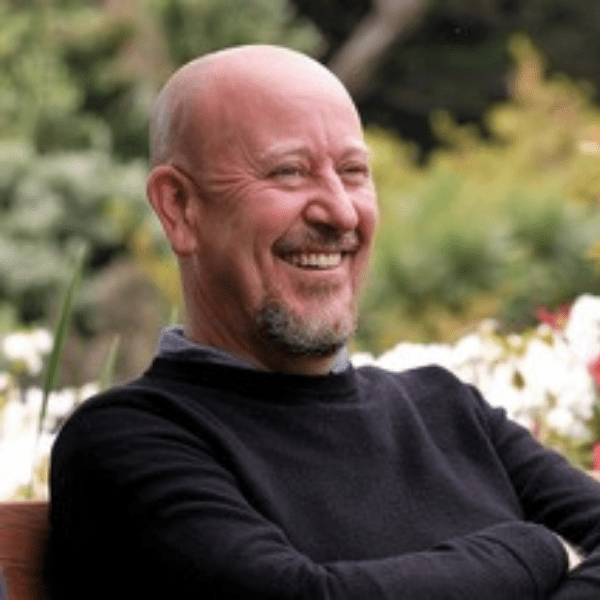 Alastair Gray
Director of Online Learning
In addition to his role at NCIM, Alastair teaches at and heads up the academic, operations, course development, compliance research and learning technologies departments at the Academy of Homeopathy Education NYC | World.
He holds various consulting roles: academic (Endeavour College, Australia and College of Health and Homeopathy, NZ) as well as consulting to many organizations on homeopathic provings and e-learning world-wide. Prior, at Endeavour in Australia he was the National Academic e-learning Manager as well as heading up the homeopathy department, later the bioscience department. Other operational roles included the Campus Manager at the Sydney and Gold Coast campuses.
Alastair has lectured under and post-graduate Integrative Medicine, CAM, homeopathy and naturopathy for 22 years, including theory and philosophy, case taking and management, ethics, business practices and scope of practice. A regular forum and conference presenter worldwide he is the author of 23 books and numerous articles on primary research in natural medicine. Originally educated as an historian, he teaches the history of health, healing and medicine at schools, colleges and universities in multiple countries.
He is passionate about e-learning and educational technology in his academic and teaching work. Currently he is completing a PhD at the University of Technology Sydney exploring the intersection of Education, CM and learning technologies. Clinical practice (30 years) remains a significant focus of his work with a practice that specializes in Anxiety, Drug and Alcohol compulsion and working with men. Alastair lives in Philadelphia with his wife Denise Straiges.
Find out about NCIM's Diploma in Integrative Healthcare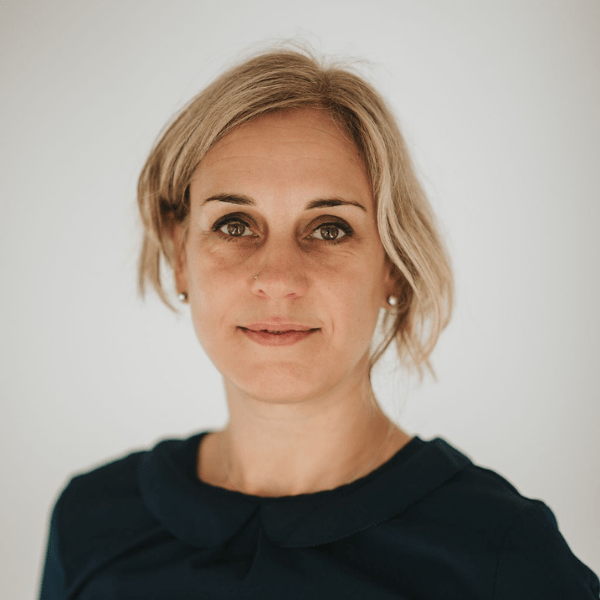 Dr Sally Moorcroft
Core Tutor – Diploma in Integrative Healthcare
Dr Sally Moorcroft qualified in medicine in 1998, and has been in private practice for 17 years. She completed a BSc(Hons) Herbal Medicine in 2004; CoBC (Medical Acupunture) in 2014; MFHom in 2017 and AFMCP in 2018. She is currently completing her IFM certification. 
With additional training in nutrition, TCM and Bio-identical Hormone therapy Sally has a special interest in women's health, the gut microbiome and autoimmune disease. As well as being the Core Tutor for module IM708, she is also the tutor in Herbal Medicine for the Diploma and regularly contributes to our Integrative Healthcare Forum training days.  
Sally has media experience working with Channel 4 on health programmes, radio and writing magazine features on women's health; and is a medical advisor for BeYou. Previous teaching experience includes course lead at Hull and York Medical School on the SSC in Complementary Medicine (2006-2010) and Clinic Supervisor and Lecturer on BSc Herbal Medicine, Lincoln College (2014-2018). She is also a co-director of First You a not-for-profit company set up to support the mental health of healthcare professionals.
Find out about NCIM's Diploma in Integrative Healthcare