Masterclass – Dr Jonathan Hardy – Mammals: Themes, Sensation, Materia Medica and Cases
October 30 @ 10:00

-

16:30

£50
BOOK NOW for our next online Masterclass with Dr Jonathan Hardy!
Mammals – New Cases, Fresh Insights
In Jonathan's practice, mammals are the most commonly seen sub-group in the animal kingdom.
These remedies can be curative in some of the commonest and most destructive conditions we see in practice: addictions of all kinds, anorexia, bulimia and other eating disorders, and behavioural problems including hyperactivity and autism.
Most of the cases we will study will be patients Jonathan has seen in the last year.
We will use mostly edited video and some paper cases to illustrate general mammal themes, specific characteristics of mammal sub-groups, and the unique features of a number of remedies.
The remedies studied will include Lac defloratum, Dama dama, Beaver, Koala, Tiger, Lion, Grisly Bear, Ambra grisea and Lac maternum.
About Dr Jonathan Hardy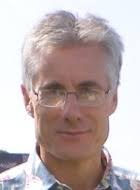 Jonathan has been in full-time practice as a Homeopathic doctor since 1986. He is a Fellow of the Faculty of Homeopathy and serves as the Independent Practitioners' Representative on the Faculty Council. He is the Wessex Regional Tutor for the Faculty of Homeopathy, organizing postgraduate training in Homeopathy for doctors in the region. Jonathan is asked to give seminars on various aspects of Homeopathic practice throughout the UK and Europe. He is particularly interested in using the new methods of kingdom and family analysis and sensation material in combination with the established use of repertory, provings, and materia medica. This integrated approach can lead to greater confidence and accuracy in prescribing.
Event
Date: Saturday 30 October 2021
Time: 10 am – 4.30 pm
Online: Zoom (you will receive booking information and any handouts 48-hrs before the event)
Booking
Via the website (see above) or contact us at education@ncim.org.uk / 0117 – 973 8035. Payments can also be via BACS (bank transfer) or by card over the phone.
NCIM Integrative Health and Scientific Network
If you would like to join our membership for the NCIM Integrative Health and Scientific Network and join a growing community of like-minded healthcare professionals who are passionate about the transformation of healthcare to a model of wellness that includes the best of conventional, lifestyle, and holistic approaches, with discounts to a range of events and free access to our Holistic Doctor Webinars, then check our website here ncim.org.uk/ncim-integrative-health-and-scientific-network.
We look forward to meeting you (virtually)!