Integrative Approaches to Pregnancy and Birth: New Ways of Bringing New Life Into the World
March 4 @ 10:00

-

17:00

£50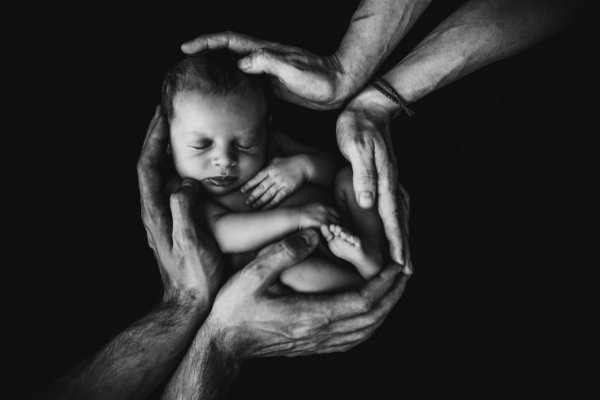 Integrative Healthcare Forum
Integrative Approaches to Pregnancy and Birth: New Ways of Bringing New Life Into the World
NCIM Member Discounts
£35 – NCIM Network members, BOOK NOW
£40 – NCIM Wellbeing Hub members, BOOK NOW
Affiliate Discounts
£35 – Weleda (Wellbeing Advisors & Weleda UK Employees) BOOK NOW
£35 – College of Medicine (Members) BOOK NOW 
£35 – BHMA (Members)  BOOK NOW
£40 – 20% Student Discount (NCIM / Medical Students) BOOK NOW
Full Cost Tickets
Do you support women through pregnancy and/or birth? 
If so, this event is for you!
Given that birth is such an everyday event, it's remarkable that there is still so much mystery around it and so many ways that our hopes and expectations may not be fulfilled.
This one-day education event seeks to bring out the best in conventional and holistic approaches to pregnancy and birth. It will bring together experts from a range of disciplines to help guide us through the most recent innovations and some of the most ancient wisdom that we have on the topic.
We'll be Talking About…
Cutting edge obstetrics
How psychological approaches can help with birth trauma
The role of arts, particularly music, in healthcare for soon to be / new mums
Yoga before and after birth
And much more…!
Speaker Line Up
Dr. Marie O'Sullivan – Consultant Obstetrician
Julie Becker – TCM Practitioner/Doula United Hospitals, Minnesota, USA
Prof. Rosie Perkins – Professor of Music, Health, and Social Science at the Royal College of Music
Tortie Rye – Doula, Bristol Birth Support
Mary Flynn –

Midwife and Pregnancy Yoga Expert

Dr. Karen Egerton – Clinical Psychologist

Dr Sally Moorcroft – Functional Doctor & Integrative Medicine Specialist

Meg Murray Jones – Director, Portpartum Plan

Dr. Elizabeth Thompson, CEO & Holistic Doctor, National Centre for Integrative Medicine
Other Highlights
We'll be joined by two women to give their 'patient' perspectives of integrative healthcare through pregnancy and/or birth
Participants will be invited to share their own top tips, professional or personal experiences with the rest of the group
You'll enjoy the most uplifting and grounding experiential session with Tallulah Rendall – Singer, songwriter and sound therapist
Why You Should Attend
You'll learn about the opportunities a more integrative approach can offer both mums to be and the practitioners supporting them
You'll be inspired by, and learn from, individuals supporting pregnancy and birth with innovative approaches to health and wellbeing
You'll join in the discussion about what else is possible in the way we approach healthcare during pregnancy and birth
You'll gain 5 hours of CPD (full day attendance)
Who Should Attend
Healthcare Professionals, CAM practitioners, Researchers and Students who want clinical and evidence-based updates within a broad vision of healthcare. Pregnant woment, new mums and other members of the public with an interest in Integrative Healthcare are also welcome.