Glasgow Masterclass with Dr Jonathan Hardy
November 9 @ 10:00

-

November 10 @ 16:30

£120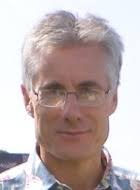 Fish and Related Remedies
In this seminar we will study a fascinating group of remedies.
Fish people are fun.
The patients have the joy and free-spirited feeling of Birds but with less of the heavy sense of responsibility.
They can also be like Butterflies: they don't really want to be in this world and can float off into a dreamy almost Drug-like state.
We will study the themes and sensation of the group and see video cases of five or six different Fish remedies and study the materia medica and provings of these.
Then we will see a number of cases of remedies from the similar remedy groups and make a comparison.