Food for Wellbeing (4) – 6 week evening course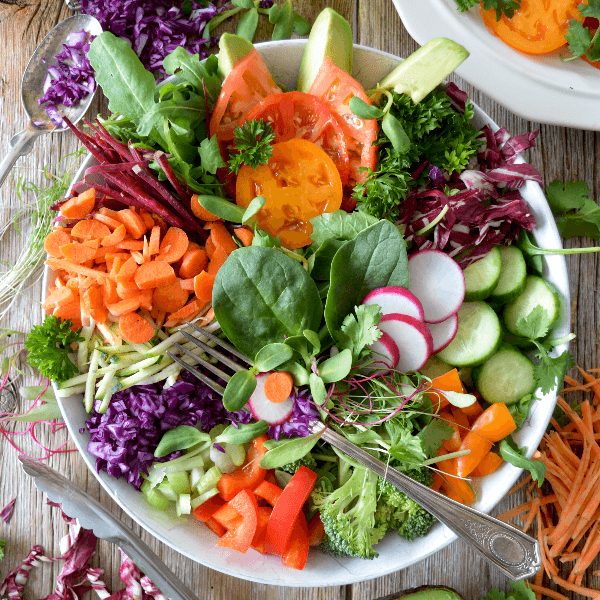 6 Tuesday Evenings: 30 April – 4 June 2019
"Sharing and enjoying a variety of food, learning about food and nutrition, new confidence to try out different meals at home…have made this course invaluable!"
Fun, dynamic and informative – this course will boost not only your knowledge and skills with food but also your mood and wellbeing. Our aim is to inspire and equip you with skills to truly care for yourself.
This course brings together practical tips around cooking healthy food from scratch as well as nutritional, medical and psychological expertise to look at blocks to healthy choices. It will also help you understand why food is so important for health and wellbeing. 
Each week includes a cookery demonstration, a delicious and nutritious shared meal, as well as practical and interactive sessions where you can get involved! You'll hear from from health and wellbeing experts including our nutritionist and holistic doctor.
Time: 6.15pm – arrive & welcome snack, 6.30pm – 8.30pm course
Dates: Tuesday 30 April – 4 June (6 consecutive Tuesdays)
Price: **Earlybird £240** (regular price £300)
BOOK NOW!
To reserve your place please call 0117 370 1875 or email enquiries@ncim.org.uk
Terms and Conditions 
Places are booked on a first-come-first-served basis upon receipt of payment.
On booking and paying for a class you will receive a booking and payment confirmation by email as well as a participant information form that we will ask you to complete as soon as possible before the course starts.
Any food allergies or special dietary requirements must be declared at time of booking or as soon as possible before the first day of the course.
You may cancel your booking up to 10 days before your course commences by phoning 0117 370 1875 or emailing enquiries@ncim.org.uk. After this cut off point we cannot offer a refund or transfer your booking if you cancel.
Occasionally we may have to cancel or postpone a class due to unavoidable circumstances or if a class is under-subscribed. In such a case we will notify all confirmed attendees as soon as possible and offer to transfer to another class or issue a full refund.
If you cannot attend a class please notify the course leader as soon as possible. You won't be able to send someone else in your place.
Please notify us of any change in your contact details provided at the time of booking as these will be used by NCIM for all correspondence before and during the course.
The menus included in our course packs may be subject to variations if ingredients are not readily available.
We reserve the right to allocate any of our freelance or employed tutors the teaching role of any of our courses at any time. Where a specific tutor has been promoted as teaching the course in any of our promotional material or on our website and cannot subsequently tutor on the day, we will inform you as soon as reasonably possible.