Dr Elizabeth Thompson DM(Oxon) MBBS MRCP FFHom
CEO, Holistic Doctor and Academic Director of NCIM (National Centre of Integrative Medicine)
Dr Elizabeth Thompson trained in Medicine at Oxford University and completed her clinical training at Guy's Hospital in London. Qualifying in Palliative Medicine, she obtained Membership of the Royal College of Physicians in 1991 and Certificate of Completion of Specialist Training (CCST) in September 2000.In 2014 she set up the National Centre for Integrative Medicine (NCIM) and is passionate about how bringing conventional, holistic and lifestyle approaches together could transform modern healthcare into a wellbeing model and create diversity and choice for patients and practitioners. Dr Thompson is CEO and founder of NCIM and is a member of the NCIM Holistic Doctor team. She is an experienced Medical Homeopath specialising in women's health including menopause and supporting the health and wellbeing of cancer patients. She is a Board Member of the College of Medicine, European Society of Integrative Medicine and President of the European Congress for Integrative Medicine in London, November 2021 http://ecimcongress.com.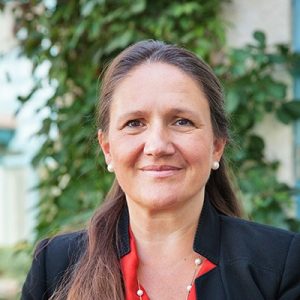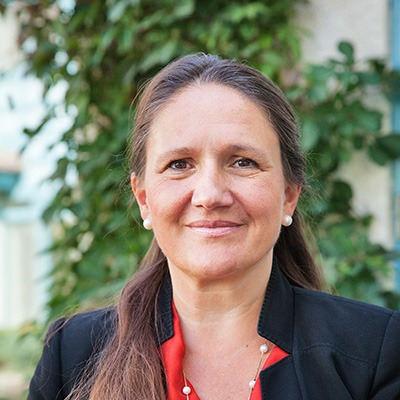 Dr Duncan Still BA BMBS MRCGP GP
Holistic Doctor and Education Lead for the NCIM Diploma in Integrative Medicine
Dr Duncan Still is a GP with a long-standing interest in integrative approaches to healthcare. He is passionate about nutrition and the role of the natural world in gaining and maintaining optimum health. Duncan also works as an integrative doctor at Penny Brohn UK, a charity which specialises in holistic support for people living with and beyond cancer. He is part of the NCIM Holistic Doctor team, teaches medical undergraduates at the University of Bristol and is Education Lead for NCIM. He has co-pioneered NCIM's two-year Diploma in Integrative Healthcare for healthcare professionals.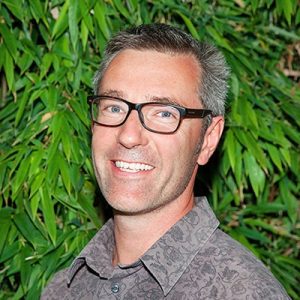 Saba James
Nutritional Therapist and NCIM Nutrition for Wellbeing Lead
Saba James is a registered Nutritional Therapist and the NCIM Nutrition for Wellbeing Lead, running NCIM's range of Food for Wellbeing courses and offering 1:1 consultations as part of NCIM's clinical services team. Saba's background is in the creative arts as a dancer and performing arts lecturer. She also supports the College of Naturopathic Medicine as an Assistant Supervisor and runs dance-based movement classes for older adults. Her lifelong passion for food and its integral role in our sense of wellness prompted a move into health and fitness community projects collaborating with a range of partners while retraining as a Nutritional Therapist. Her experience with these groups, and in various NHS roles, has given her the wider framework to see how conventional, holistic and lifestyle approaches work together to improve health outcomes for people. The science behind why and how food matters provides the basis for holistic, evidence-based nutritional plans supporting client's health goals. Saba supports a range of conditions but has a particular interest in supporting mental health issues such as anxiety and depression and developing personalised, preventative strategies to promote healthy ageing.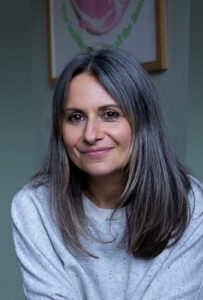 Patrick Horner
Associate Professor in Sexually Transmitted Infections
Dr Patrick Horner is an Associate Professor in Sexually Transmitted Infections at Bristol University and works, half-time, as a clinician at Unity Sexual Health. He has long standing research interests in Chlamydia trachomatis, non-gonococcal urethritis and the chronic pelvic pain syndrome in men. He has developed and evaluated a successful holistic bio-psychosocial approach to managing men with the chronic pelvic pain syndrome.
Dr Edward Thompson
MB ChB, MA, MRCGP, MF Hom, MARH, FURHP, MBRCP, Dip. BSLM/IBLMOsteopath
Dr Edward Thompson is an NHS GP with an expertise in integrated medicine as well as being a GP with a special interest in emergency medicine. He teaches at the Leicester Medical School including a special studies module in Complementary and Alternative Medicine. He also runs the IntegraMed Holistic Medical Centre which is a private integrated medicine practice. His vision is of a genuine integration between the best of modern and traditional systems of medicine so giving patients choice and a greater opportunity to return to and maintain their health. He graduated from St Andrews University with an Arts Degree (MA) in 1990 and then studied homeopathy at the College of Homeopathy (LCH) from 1990 -1993. He studied herbal medicine completing the East West Course in herbal medicine (EWCH) in 1994. He also completed the Ayurvedic Medicine Studies Program at the Ayurvedic Institute in Albuquerque USA in 1994. He studied Chinese herbal medicine with the Renshu College of Chinese Medicine (Dip CHM) qualifying in 2000, as well as acupuncture at The Southwest College of Oriental Medicine (Dip. Ac.) from which he qualified in 1998. He also completed further herbal medicine modules at Westminster University from 1999-2002. He graduated from Leicester Medical School (MB ChB) in 2007 and completed his GP training in 2012. He is a Member of the Royal College of General Practitioners (MRCGP). He has a diploma in lifestyle medicine (Dip. BSLM/IBLM) and an interest in aspects of functional medicine. He has designed and directed a professional herbal medicine course and is a member of the MHRA's Herbal Medicine Advisory Committee. He is a member of the Faculty of Homeopathy (MF Hom), the Alliance of Registered Homeopaths (MARH) and the British Register of Co
Will Shipp
Social Prescribing Link Worker
Will Shipp has almost six years' experience as a Social Prescribing Link Worker, supporting people to access community (and other) resources to improve their wellbeing. He started out in Frome, being involved in developing the internationally recognised Health
George Thompson
Film Maker and You Tuber
George Thompson is a filmmaker with millions of views and 130,000 subscribers on YouTube. After a personal crisis he set off on a quest to become kinder to himself. Through a series of unexpected events he arrived at a small Tai Chi school in the mountains of China. There he found Taoism and through practising its healing arts, his headspace transformed. In this session, he shares his stories and practical ideas from Taoism to improve male mental health. 
Andrew Laken
Retired Fire Officer (and started a Men's Shed)
John Harley
Drama Therapist & Minister
John Harley is a drama therapist and minister based in Dorset – he supports two Unitarian congregations in the Bristol area. He is involved with two men's groups and has been leading creativity and spirituality retreats since the Nineties. He has a special interest in bringing ritual, storytelling and meditation together to bring wellbeing and groundedness. He will be providing an experiential session on 'Getting in touch with our inner hero'. While our society appears to be losing touch with the healing power of rituals, is the root meaning of the archetype of 'hero' being forgotten? A meditation inspired by Paul Rebillot's ground-breaking Hero's Journey. John will host a visualisation in our often busy lives – an opportunity to become more grounded and discover our heroic qualities.